Discount Granite & Home Supply offers SINGLE SLAB SAVINGS
If you are interested in a kitchen quote that requires multiple slabs of the same material, then I will refer you back to our Get A Free Quote Page which offers granite, marble and quartz options that have more slabs with better sizing for your kitchen and bathroom needs. 
You most likely won't be able to get a whole kitchen out of these 20-37sqft slabs but they are great for accenting kitchen islands, outdoor patios, fireplace surrounds, tub surrounds, etc. Whatever project you have that requires a slab under 112″ long. 
*All 4 sides of the slabs are polished and edged with a 1/8″ bevel on the 36″- 50″ wide slabs. 
*3 sides (one long and two short) are polished and edged with a 1/8″ on the 26″ wide slabs. 
*Items sold as is and in order to maintain our everyday low prices ALL SALES FINAL
Big Island Slabs - Polished 4 Sides
Bianco Azul Granite $839.99
50″x 98″x 3cm
Quantity In Stock: 2
Blanco Delicatus Granite $839.99
50″x 98″x 3cm
Quantity In Stock: 1
Blue Oceano Granite $674.99
48″x 98″x 3cm
Quantity In Stock: 1
Glacier Grey Quartz $739.99
48″x 112″x 3cm
Quantity In Stock: 1
River White Granite $649.99
48″x 98″x 3cm
Quantity In Stock: 1
Tuscany Gold Quartz $649.99
48″x 98″x 3cm
Quantity In Stock: 1
Yukon White Granite $839.99
50″x 98″x 3cm
Quantity In Stock: 2
36 inch Island slabs - polished 4 sides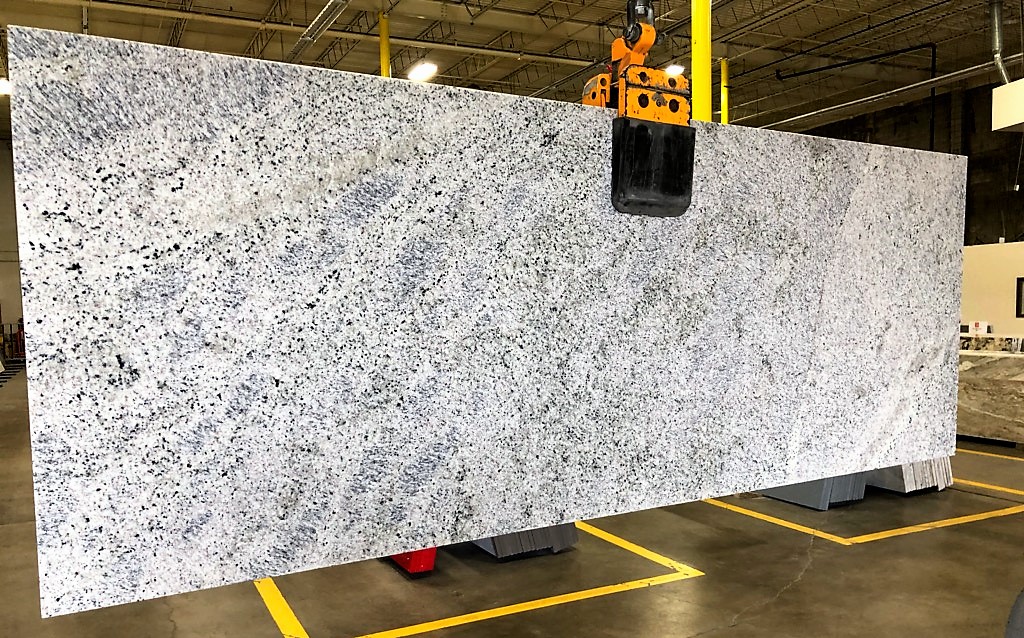 Bengal White Granite
$499.99
36″x 98″x 3cm
Quantity In Stock: 1
Luna Pearl Granite
$439.99
36″x 108″x 3cm
Quantity In Stock: 1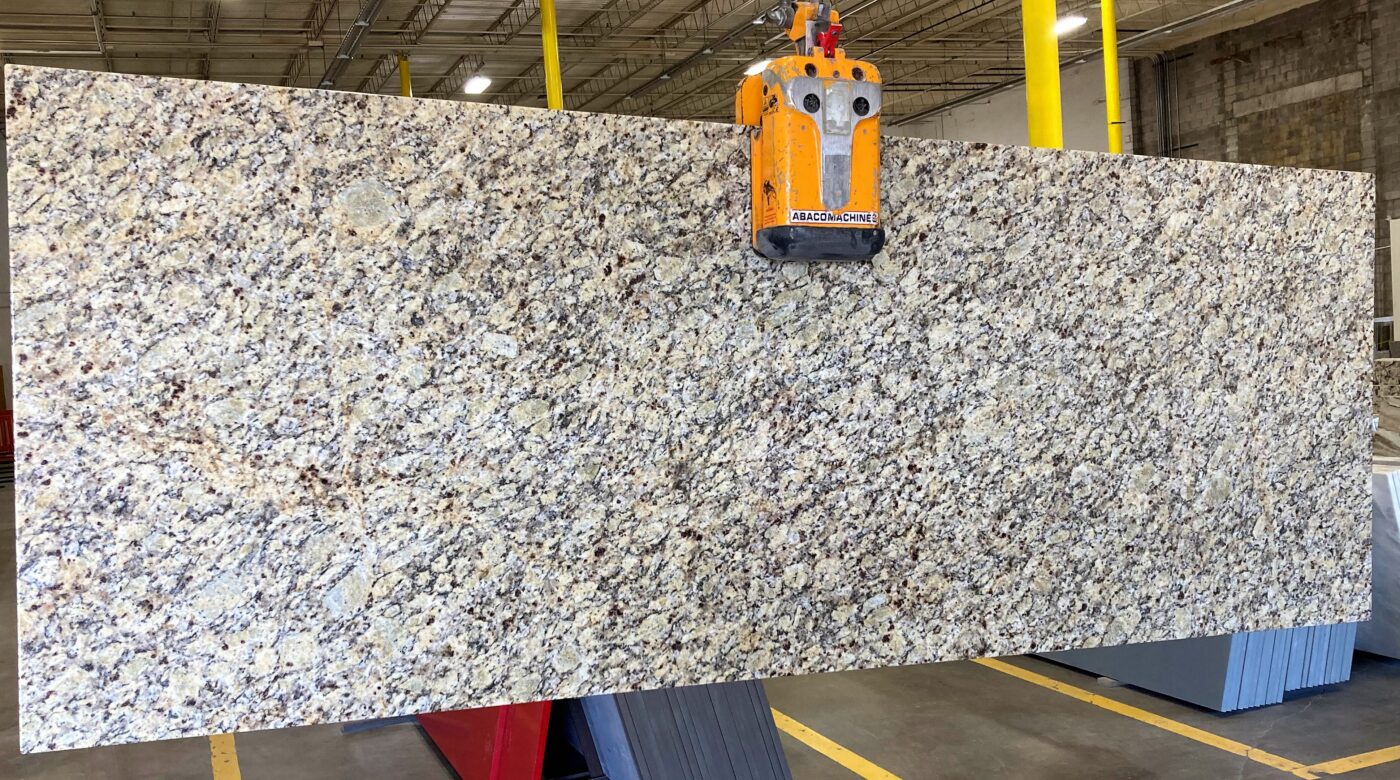 Venetian Ice Granite
$499.99
36″x 98″x 3cm
Quantity In Stock: 1
26 inch countertop slabs - polished 3 sides

Azul Nuevo Granite
$499.99
26″x 110″x 3cm
Quantity In Stock: 1

Blue Thoria Granite
$499.99
26″x 110″x 3cm
Quantity In Stock: 1

Echo White Marble $499.99
26″x 110″x 3cm
Quantity In Stock: 1

Fantasia Quartzite
$599.99
26″x 110″x 3cm
Quantity In Stock: 1

Grey Mirage Granite
$499.99
26″x 110″x 3cm
Quantity In Stock: 1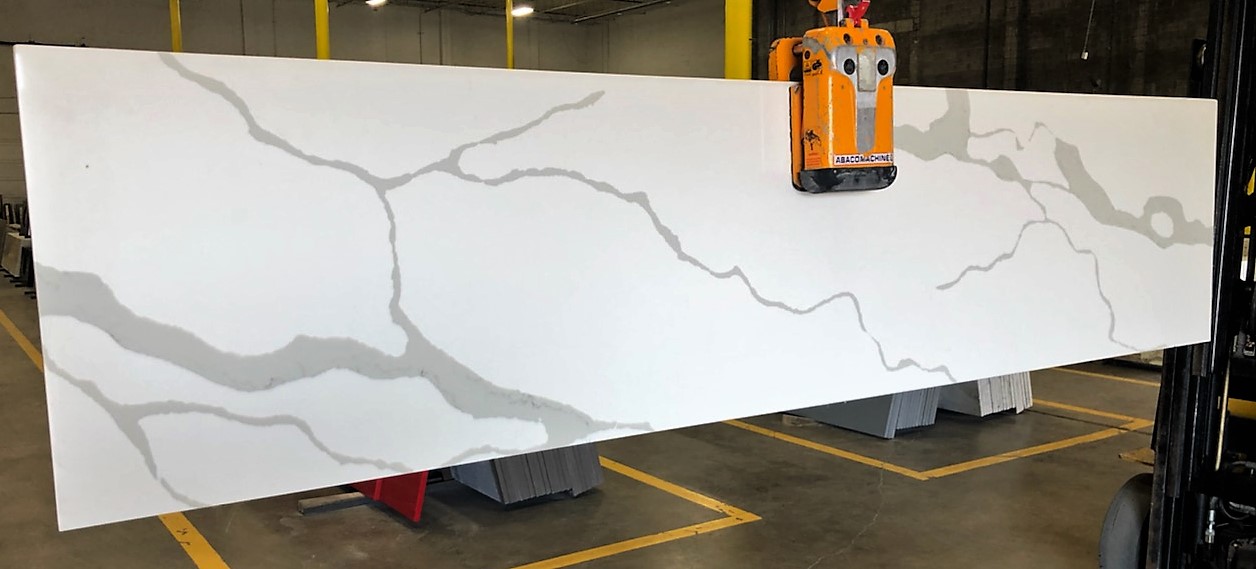 New Calacatta SS Quartz
$499.99
26″x 112″x 3cm
Quantity In Stock: 1